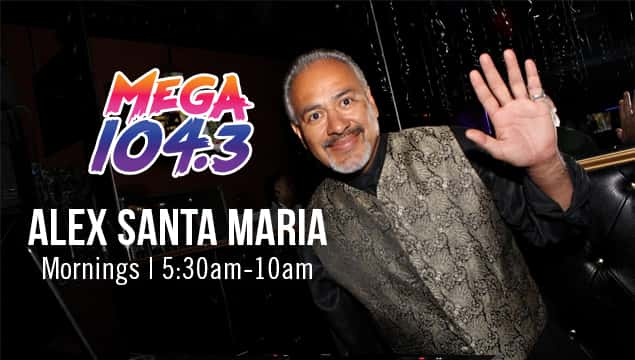 Alex Santa Maria is a native of the Valley,  born in Phoenix, right here at Good Samaritan Hospital.
After attending career days at Maryvale High School Alex knew he wanted to be a radio DJ.  Alex landed his first gig in 1978 at legendary KRUX AM in Phoenix and went on to other Valley radio stations including KUKQ,  Power 92.3, KZZP and MEGA 104.3.
After fourteen years at MEGA 104.3 and a radio career that spanned thirty-seven years, Alex felt it was time to say goodbye and retire from his early morning wake-up duties.  He made the announcement to his loyal fans in front of a packed house at MEGA's Valentine Super Love Jam concert in February of  2015.
In August of  2015, Alex suffered a severe heart attack.  Thankfully, he made a complete recovery and is stronger than ever.  While convalescing he came to the conclusion that he wanted to spend his time doing what brought him the greatest pleasures in life.  That included being with his wife and five kids, martial arts and of course music, Old School Music!   When his best friend from high school, Super Snake joined the MEGA family in 2016,  Alex knew he wanted to come back, be on the radio and play his favorite Old School Music!
"Even though I really enjoyed sleeping past four in the morning every day, I didn't realize how much I would miss the daily interaction with the listeners.   After everything I've been through, I am so excited to come back and reconnect with everyone that supported my career through the years."
Alex is an award-winning Phoenix radio personality.  In 2003 while doing afternoons on MEGA, Alex won the New Times Best of Phoenix "Best Radio Personality" and in 2010 AZ Central voted Alex "Best Morning DJ". This will be Alex's third stint doing mornings for MEGA 104.3.  As far as his future radio plans? He says, "That's up to the audience".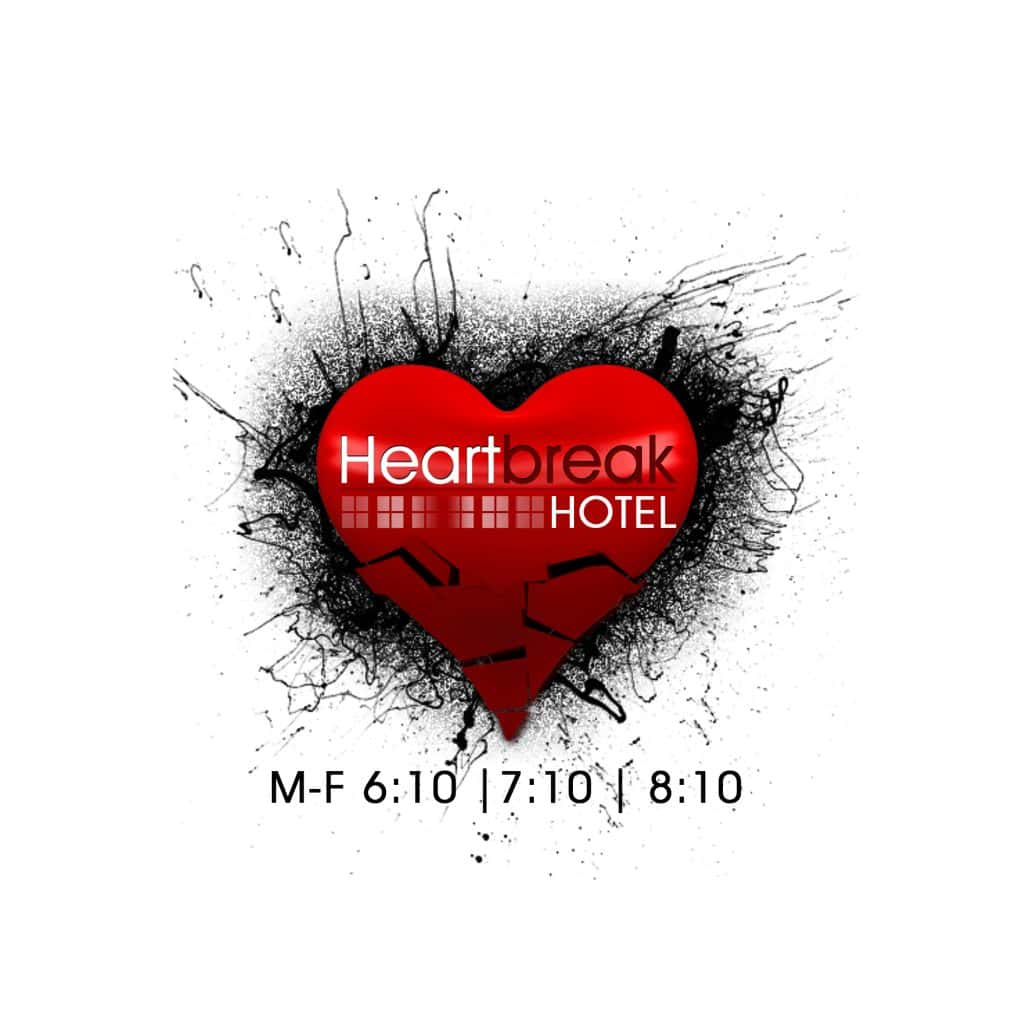 Click here to listen to the past Heartbreak Hotel recordings