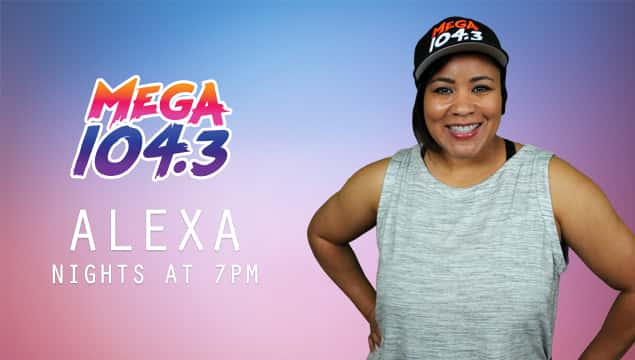 Hi! I'm Alexa, you might have heard me filling in for Vanessa or Supersnake but now it's time for me to have my very own show!
Born in the Bay, I'm happy to officially be a Phoenician!  I need help though, what things to I NEED to see and or participate in?? I like the spa, so I'm thinking Sedona???  Also who has the best tacos?  I'm about to find a new home for my taco Tuesdays.
What do I have in common with  Mariah Carey and Paula Abdul?  We are all grown-ass women who love Hello Kitty, and if given the chance to add to my collection, I will.  Speaking of Mariah, she was really down to earth when I met her, not a diva at all.  My favorite radio memento is actually a signed picture of us that I like to hang in my office, when I have one.
Being in radio you meet TONS of celebrities, but the ones who really got me nervous or excited were LL Cool J, I actually said, "I have no words" before it was popular and he just sighed and shook his head with those gorgeous lips of his.
MCE-Are always a tie between LL Cool J and The Rock. Why choose when you can daydream about both?
The debate over grits is simple, after I butter them  I scoop half to the side and salt goes on one half, sugar on the other.  NOM and NOM NOM!
My three addictions are music, chocolate and television.  I can probably name any TV theme song in 2.5 seconds or less and I love to play SongPop or Words With Friends if I'm not too busy. Try to take me on, my username is UHLECSUH.
My best friend is a 9 month old smarter-than-your-cat named Smokie Robinson she's a Russian Blue who likes to play fetch and understands way more words than a cat should.
Find me on Twitter @Al3xaSmith on IG: @AlexaonAir and Facebook at Alexa "Lexy" Smith, and on your radio at 104.3
Monday
through
Thursday
7-10p just before my boy R-Dub.