Who knew Jennifer Aniston and Mariah Carey were both fans of "Beverly Hills, 90210"?
The two recently stepped out in a swanky gown that's similar to the one both Brenda and Kelly wore to the spring dance in a 1991 episode. Clearly, it's still a popular style!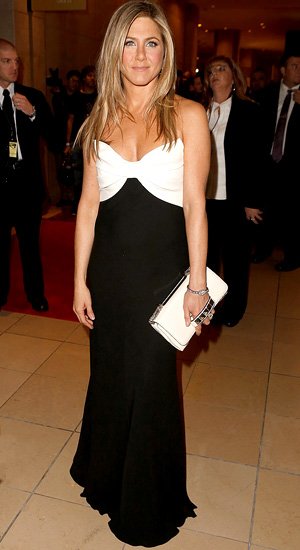 Jennifer Aniston (Getty Images)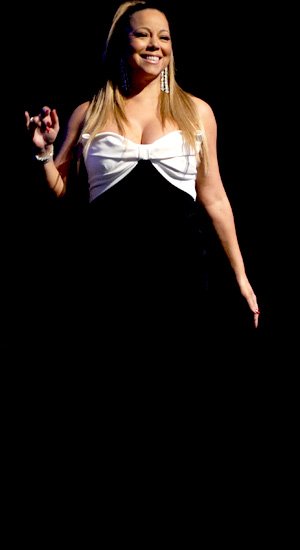 Mariah Carey (Picturegroup.com)
What they wore: A floor-length, strapless black-and-white Valentino dress.
When they wore it: Aniston, 43, wore the dress for the 2012 American Cinematheque Tribute to Ben Stiller in Beverly Hils in November. The 42-year-old Carey rocked the frock at the season premiere of "American Idol" in L.A. on January 9.
How they styled it: Not surprisingly, Aniston kept it simple – a matching Valentino clutch was her most prominent accessory. Carey added dramatic diamond earrings by Joan Boyce and a high ponytail.
My pick is definitely, Aniston!